Since your Contact Card will be visible to clients on their own dashboards, keeping it up-to-date (and to your liking) is important. Here's how.
 
Step 1
Click "Firm Settings" from the top nav bar.

Step 2
Click "Edit" next to the advisor whose Contact Card you wish to edit.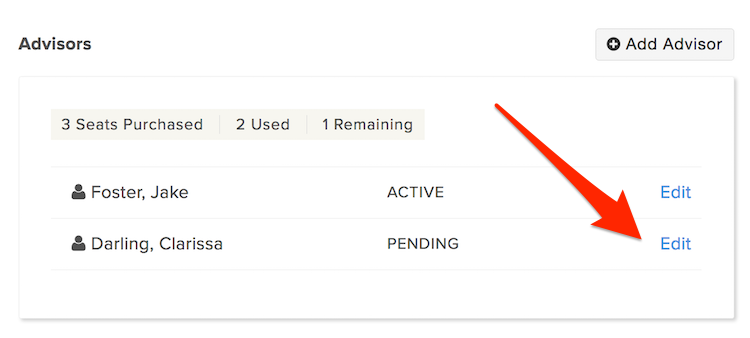 Step 3
Click on "Contact Card" followed by "Edit" to begin entering contact info.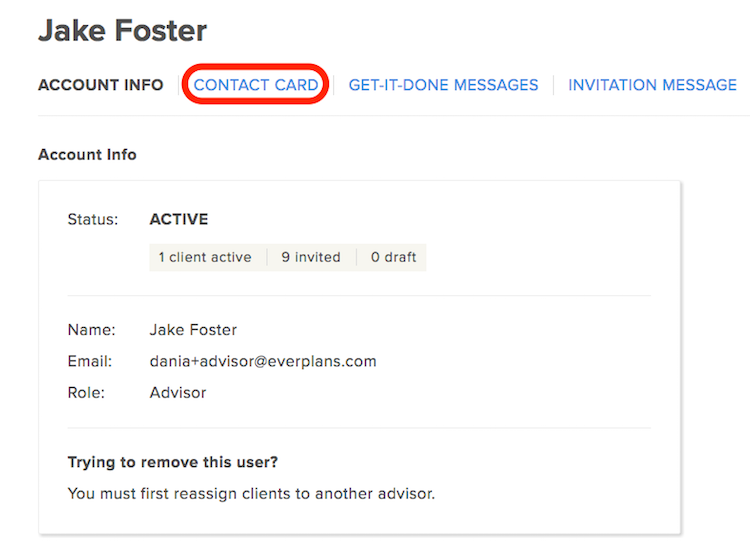 Step 4
Click "Change photo" to upload or change your current photo. Once done, click "Save."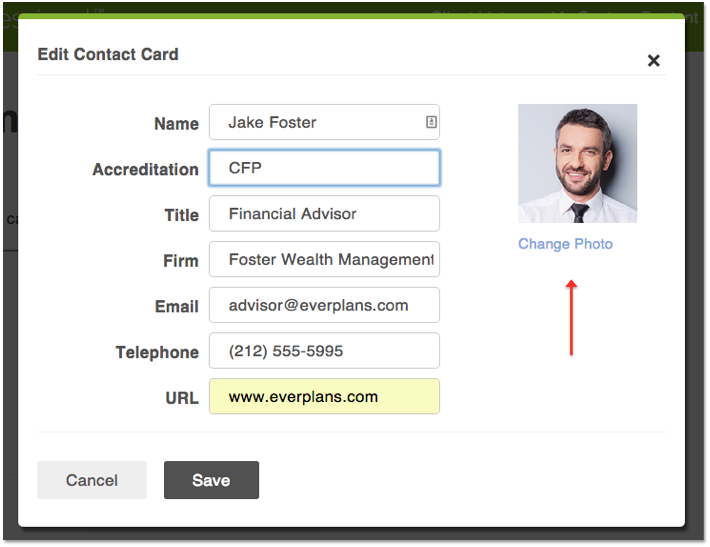 All done!
Update this information at any time via the Firm Settings page.