Step 1
Go to your Account settings page (via your name) and click "Manage."
 

Step 2
Click "Enable two-step verification."
 

Step 3
Enter your primary phone number and click "Send Code."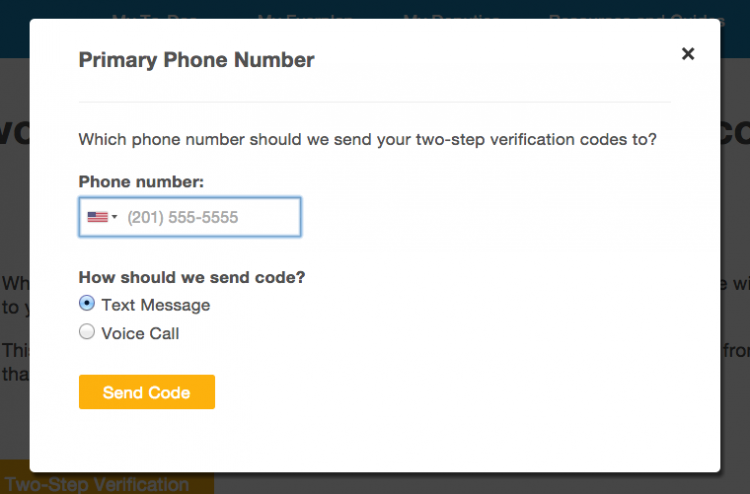 Optional but recommended: Add a secondary phone number just in case you lose access to your primary.

Step 4
Have your phone handy. Once you receive the six-digit code, enter it and click "Verify Code."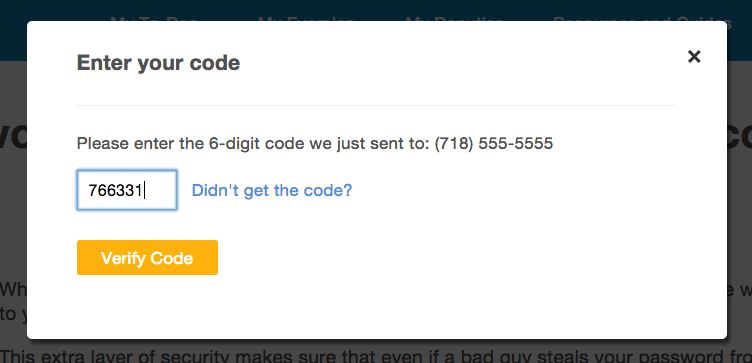 Step 5
You will now receive a backup code. If you ever lose access to your primary and secondary numbers, this is the only way to regain access to your account. We suggest storing this where you keep your other important passwords.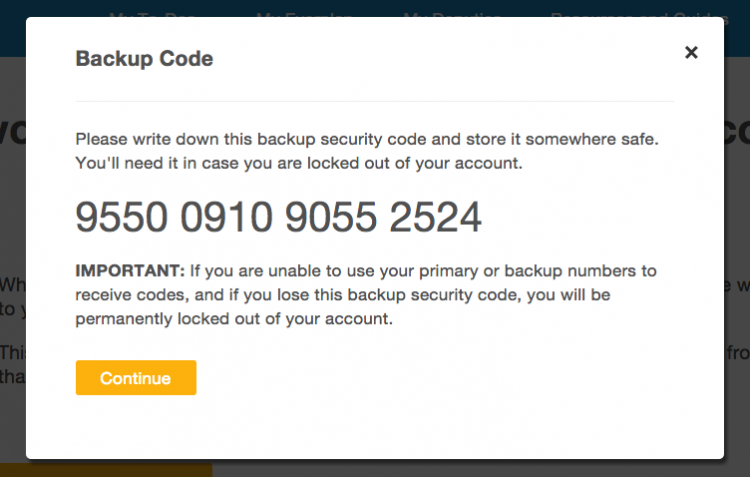 Step 6
Kick back and relax knowing your Everplan is super-secure.