The Household Plan allows two users to share one Everplans account. Each user will have access to upload and input information for themselves, their partner, or both. Take a look to see how you can get going on your new joint plan!
1. On your Everplans Pro homepage, click "Add Client(s)"

2. Click "Add Household"
For Household plans two users are tied to one plan, both with full control over its contents. When you click, "Add Household," a new option will show up for "Household Member 1" and "Household Member 2":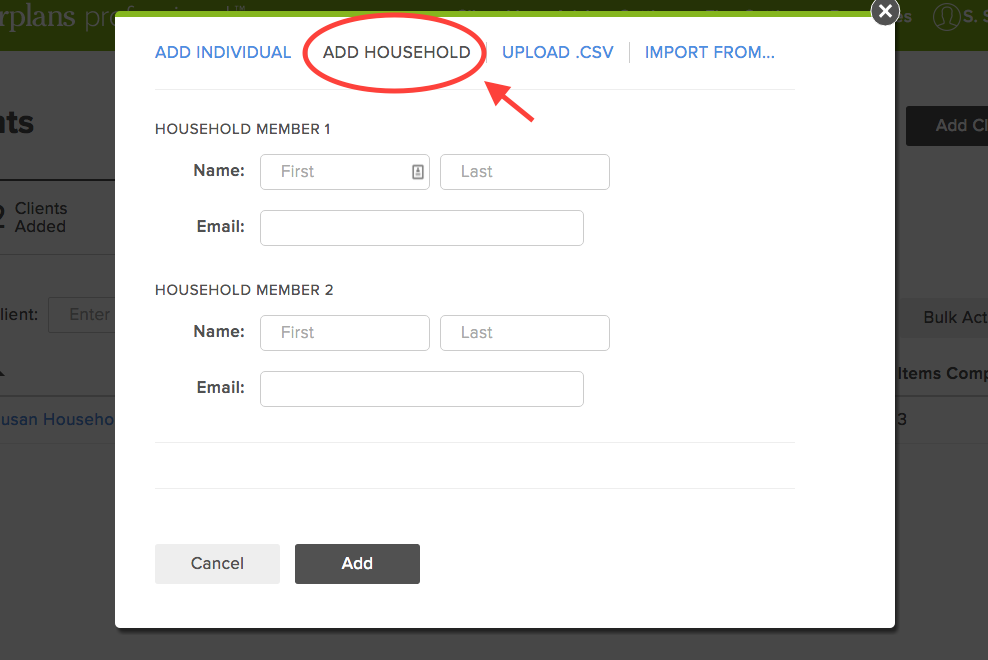 Click "Add" when you are done filling out each member to save the information.
3. Set up their Everplan or Invite them to join Everplans now
As the Advisor, you can go ahead and pre-fill in information on your client(s) behalf, or you can invite them and have them do this on their own.
Woohoo! Let's get started! 
4. If you choose to edit the Household Plan, you will now see both contacts at the top of the account page. 

Their status is in "Draft" because the advisor has not yet invited each client. It is important to note that if you invite one client, say, Taylor Rooney, then only Taylor will receive an email invitation and be able to begin editing for both individuals. It is advised you send both invitations at the same time to avoid this.
5. Can I edit information for one, or both contacts? How?
Yes! Whenever you begin to edit a section you will first be asked which member of the plan it relates to. See below:
There is also a drop-down at the top of each entry within the Everplan ("This entry applies to...") where you are able to edit who the entry is for as you fill out the information. See below: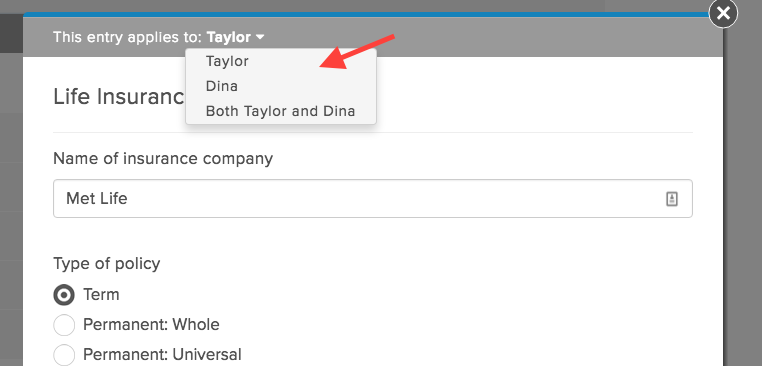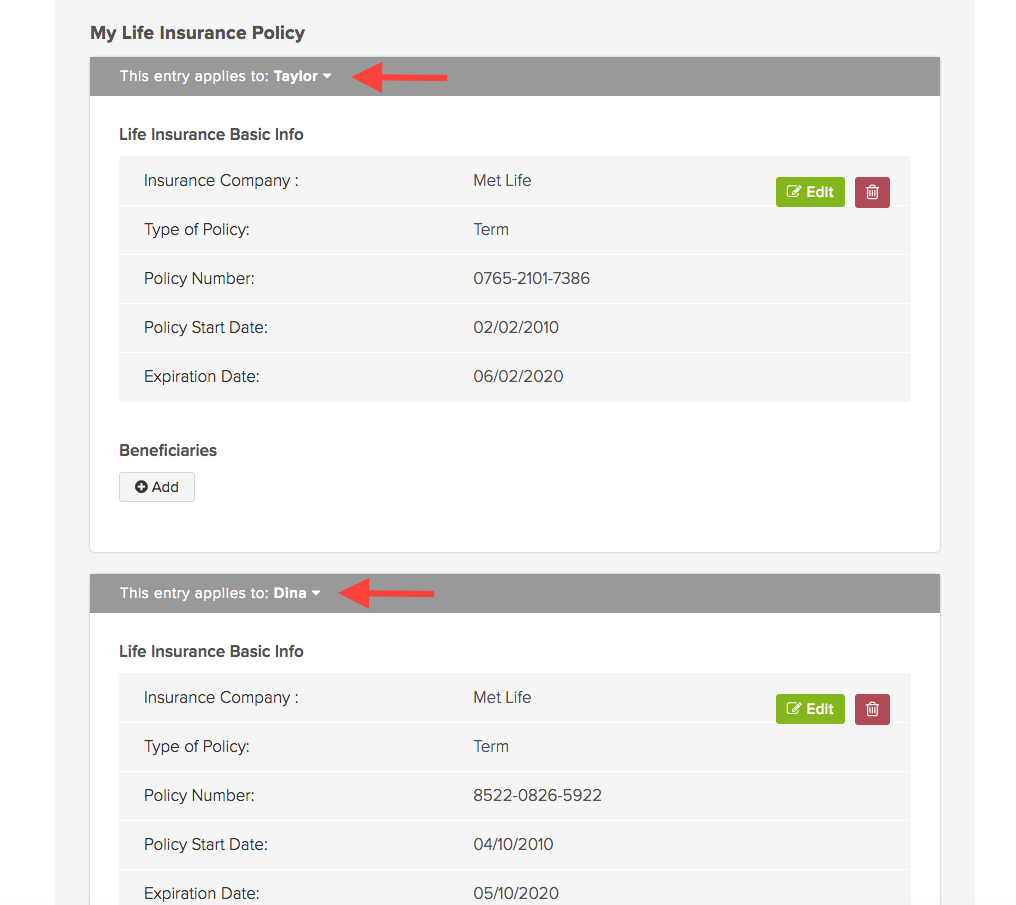 It's that easy! And remember, your answers, even if they pertain to one person in the joint plan, will be seen and can be edited, by both individuals if they remain in the shared Household plan.
Note: Every piece of information entered into either plan can be seen by both individuals attached to that plan.